Education- Middlesex University
Title: Education- Middlesex University Author: mgarcia Date: 2019-04-12 16:14 +1000 Tags: Community, Education Comments: Open
---
| | |
| --- | --- |
| Your browser does not support the audio tag. | |
---
Middlesex University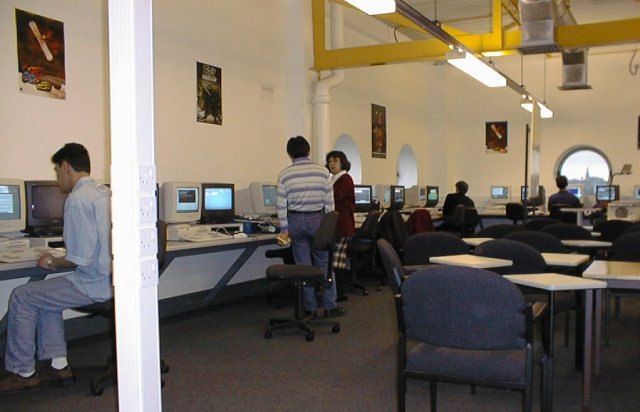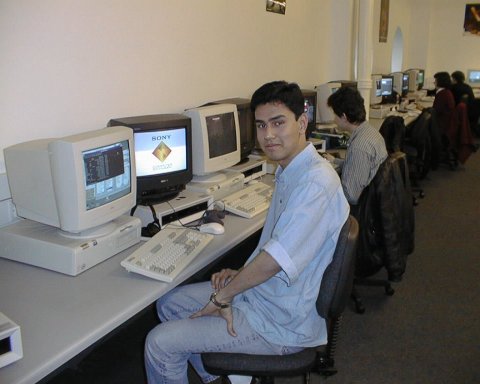 Net Yaroze home pages
The original public website.
Middlesex University - Dr P Passmore
Middlesex University - Rob Swan
Middlesex University - Jason Spreadborough's Net Yaroze Laboratory

---
Rob Swan talks about Middlesex
Starts 6:27 - Rob Swan talks about the Net Yaroze development and is named in a Lawsuit
---
5 Day Net Yaroze Games Programming Course
The following is from: scee.sony.co.uk
Net Yaroze Games Programming Course
Middlesex University
September 21st - 25th 1998.
Aim
The aim of this 5 day course is to get people new to the Yaroze up and running and getting results in a short time working in groups. It will cover introduction to the Yaroze and implementation of 2D game features over 2 days, and implementation of 3D game features in 3 days.
Whilst we will expose applicants to much of the nitty gritty of Yaroze programming, this course will simplify Yaroze programming by use of specially developed libraries that sit on top of the Yaroze functions. (For current Yaroze members familiar with the 'Passmore Tutorial' this course will simplify and significantly extend the tutorial).
Students will be expected to work in groups and will be encouraged to communicate with each other before the course to facilitate thinking about design and collaboration. A course pack of preliminary notes will be also distributed some time before the course starts.
Entry Requirements
Anybody can apply to come on the course but students will be expected to have a general knowledge of C programming ideally to the level of being happy with structs and pointers.
Facilities
Our lab has 15 Yaroze machines attached to P166 MMX PCs. It also has another 15 P200 machines for running 3D Studio. We have 2 copies of 3D Studio R4, 5 copies of 3D Studio MAX R1.2 and ten copies of 3D Studio MAX R2.
Note that we aim to get 30 students on the course to work in groups of two or three ie: there is one Yaroze machine and one 3D MAX machine per two students.
Duration
The course will last for five days from the 21-25 September inclusive and will run for at least 6 hours per day including lectures and lab sessions, although there will be some access to equipment outside these times.
Cost
The cost of the course is £164.50 which includes VAT (i.e. £140 +£24.50 VAT). The cost covers tuition, laboratory sessions, course notes (some printed and some distributed electronically) but doesn't cover printing (program listings etc), disks, food, refreshment, or accommodation. The course will only run if we get at least 25 applicants, otherwise money will be refunded in full.
This course is aimed at students and hobbyists and thus the low price (Low price you say! Well, it is a special short course price, a typical Middlesex short course is around £646.25 for 3 days!)
Booking
You can book a place on this course by filling in the attached registration form or the electronic registration form to be found at: http://www.cs.mdx.ac.uk/cg/shortcourse/register.htm (not archived)
The form should then be emailed to Robert Swan at rs108@mdx.ac.uk or posted to the address below. This should be followed by payment by cheque made out to 'Middlesex University services Limited' and sent to:
Middlesex University services Limited, Bounds Green Road, London, N11 2NQ.
Alternately you may pay over the phone with your credit card by contacting Middlesex University services Limited on 0181 362 5734.
Places will be allocated on a first come first served basis on receipt of payment.
Reservations cancelled more than 14 days before the start date will incur a 15% cancellation fee, cancellations within 14 days of the start date will incur a 60% cancellation charge.
Accommodation Accommodation in London can be arranged by using the lists of places to stay found on the main web site.
Contact and Queries If you have a query which is not covered by the above please contact Robert Swan by email at rs108@mdx.ac.uk if you leave your phone number he will call you back.
SEPTEMBER NET YAROZE PROGRAMMING COURSE (21/9/98 - 25/9/98) REGISTRATION FORM
Surname: Forename: What do you do (eg: work, student etc)?: Where do you work/study?: Home address:
Emergency contact number: Address and phone number during course if known:
DECLARATION
I wish to attend the Net Yaroze Programming Course and understand that if my reservation is cancelled more than 14 days before the start date this will incur a 15% cancellation fee and that cancellations within 14 days of the start date will incur a 60% cancellation charge. I also understand that if less that 25 applicants register for the course it will be cancelled and course fee returned in full.
Signed-
Date-
---